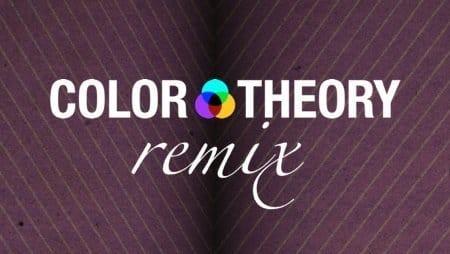 There have been some great Color Theory remixes over the years, oftentimes surpassing the originals. I feel particularly lucky that this is the case, because unlike most electronic artists, I'm not a remixer myself. In fact, I've only remixed three tracks (suffixed "Color Theory Unmix") for other artists over the course of my career. My strengths lie elsewhere, and the vast majority of you prefer that I focus on new original material.
The quantity and quality of remixes I've received have gone up substantially in the past few years, to the point where I'm not able to find a home for all of them. This pains me. It's easy to spend 50 hours on a track, and I hate the thought of all that work going to waste, even if the result isn't 100% "professional."
So… I've been thinking about the best way to thank and spotlight as many remixers as possible while keeping the bar high.
I could host remix contests on SoundCloud and/or Indaba, but the competition is so intense that I worry it would actually discourage some of the better remixers. Does that make sense?
For all remixes, I will:
Master it (since that's kind of my job)
Grant my permission to share it anywhere (YouTube, SoundCloud, etc), even as a free download
Submit it to appropriate film/TV opportunities, splitting any royalties 50/50 (instrumental mixes required)
In all cases, I maintain complete control and 100% ownership of the copyright for the underlying compositions and all sound recordings. I realize that sounds greedy to the uninitiated, but it's standard practice. Remixers get the short end of the stick when it comes to copyright (Google "remix terms conditions" and you'll see what I mean). Song requests often have same-day deadlines, which doesn't allow enough time to email contracts back and forth. Bottom line, I can't effectively pitch a track unless I own the rights.